WHITE WAVE's GALA Opening Night
Thursday, September 27 7:00pm – 8:00pm
Performances 8:00pm –10:30pm
WHITE WAVE celebrates over a decade of life as a performing arts presenter with a GALA Opening Night! This evening kicks off our 12th Annual DUMBO DANCE FESTIVAL and features amazing dancemakers include Isabel Gotzkowsky  andImport/Export Tanz , CELLI CONTEMPORARY BALLET, Thomas/Ortiz Dance, Heidi Latsky Dance, MADboots dance co., and the DUMBO DANCE FESTIVAL's hosting company: WHITEWAVE Young Soon Kim Dance Company.
Program Highlights
WHITE WAVE Young Soon Kim Dance Company
Consisting of 11 extraordinary dancers, WHITE WAVE Young Soon Kim Dance Company is committed to the creation of a union between the natural rhythm of the planet and the primal essence of the human spirit.  Young Soon Kim and the company have appeared on many principal stages both in the US and the Far East — Joyce Theater, Kennedy Center, Dance Theater Workshop, Jacob's Pillow and American Dance Festival, among others. Over the last decade, WHITE WAVE's Artistic Director Young Soon Kim has gained eminence as one of New York's leading dance curators as producer of three annual festivals (DUMBO DANCE FESTIVAL, WAVE RISING SERIES and Cool New York DANCE Festival) at WHITE WAVE John Ryan Theater. Most recently, the company made a multi-city tour in Korea to present Here NOW So Long, an ambitious collaboration, is a work of courage and rapturous beauty, breaking and broadening the boundaries of dance.
Isabel Gotzkowsky and Import/Export Tanz (Berlin)
Isabel is a self-taught choreographer, born and raised in Germany, and she founded Isabel Gotzkowsky and Friends (IGaF) in 1998. Her choreographic craft stems from intuition and observation. As well as performing in traditional venues for concert dance and teaching in established programs, IGaF seeks to travel to communities around the world that have less opportunity to see and study modern dance,offering classes, workshops, and ultimately a chance to perform themselves.
CELLI CONTEMPORARY BALLET (Italy)
Celli Contemporary Ballet is not simply a dance company but it's a reference point for the experimentation and development of contemporary dance. Choreographer Enzo Celli collaborates with other freelance choreographers, and Celli Contemporary Ballet's dancers are artists coming from different backgrounds who share the same multifaceted study on contemporary dance and theatre. The company recently debuted with its creation "Fragile" at the Russian Drama Theatre in Ufa (Russia), at the Na Strastnom Theatre in Moscow and at the DNA Theater in New York. In Summer 2012 Celli Contemporary Ballet will join as a guest company some Festivals in New York, Cleveland and Philadelphia.
Thomas/Ortiz Dance
Ted Thomas and Frances Ortiz founded Thomas/Ortiz Dance in 2001. The company of ten dancers from culturally diverse backgrounds performs a repertoire, which explores a multitude of thought-provoking and socially-relevant themes. Reviewing a Thomas/Ortiz Dance showcase at theMerce Cunningham Studios in 2004, Christina Giraldi of Show Business Weekly wrote: "Ethereal and rejoicing, intriguing, lighthearted, sexually charged, political, thoughtful – these are adjective that only attempt to describe the eclectic collection of pieces performed… Thomas/Ortiz is a young company which displays much talent and promise."
Heidi Latsky Dance
Heidi Latsky Dance (HLD) is a New York-based modern dance company dedicated to creating provocative, highly technical and physically adventurous dance under the artistic direction of Heidi Latsky, a longtime principal member of Bill T Jones/Arnie Zane Dance Company. Jennifer Dunning of the New York Times hailed Heidi Latsky as "a choreographer and dancer of uncommon intelligence and fluidity," and for over for over 25 years, the company has been creating works for the stage, theater and film.
MADboots dance co.
MADboots dance co. was co-founded in August 2011 by Jonathan Campbell & Austin Diaz. The company made its premiere at the Gibney Dance Center, and has since been presented at festivals in Italy, Canada, New York City, and New Jersey, such as the Alto Jonio Dance Festival (Italy), Springboard Danse Montreal, Soaking WET, & DANCENOW Joe's Pub Dance Festival (2012 challenge winner). Aside from performing, the duo has also taught masterclasses at Point Park University in Pittsburgh and Velocity Dance Center in Seattle. MADboots dance co.'s mission to question the physicality of artistic expression & push the envelope of movement invention. Through creating complex and theatrical works steeped in athleticism, humor & subtly.
The GALA Opening Night is always an unforgettable evening of art, cuisine and entertainment – guests enjoy stunning performances, a scrumptious buffet dinner, open bar and live music and dancing. Join us!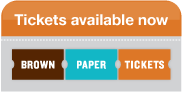 See the following for more photos and the complete DUMBO DANCE FESTIVAL schedule.