Help keep WHITE WAVE cresting in 2015!

2014 has been a pivotal year for WHITE WAVE: In June, we successfully presented Eternal NOW at BAM Fisher as the culmination of the 2013/2014 BAM Professional Development Program. Our renowned annual festivals (11th CoolNY Dance Festival, 14th DUMBO Dance Festival, and 9th Wave Rising Series) were a triumph, presenting 158 companies and 714 performing artists to about 3,900 stunned audience members this year alone, and we continued to build the next generation of dancers through our educational and residency programs.
We deeply appreciate all our supporters, who made this possible! Our Eternal NOW – the final piece of our four-part dance story – at BAM was a sold-out success! During the Gala Opening Night reception Eric Adams, Brooklyn Borough President, called WHITE WAVE a gem of the Brooklyn Community that not only produces stunning performances, but also affords other artists the opportunity to show case their vision on a stage supported by WHITE WAVE.
Now, WHITE WAVE is facing a new, great challenge: As of December 31st 2014 we had to give up our beloved rehearsal and theater space in DUMBO (which we created from scratch in 2001), since our landlord asked market-rate rent in a Brooklyn neighborhood that has transformed into one of the most expensive in the City, and renting in the neighborhood was simply no longer sustainable for our company. Our vision is to create a home and a "heart" for the dance community in NYC, as our John Ryan Theater in DUMBO has been. Our vision is to build a home and a "heart" for New York's dance community. We are currently looking into creating a two-studio rehearsal and performance space on 5th Avenue between 125th and 126th Street in Harlem, on the second floor of the National Black Theater. It would be an ideal venue for our company rehearsals, educational and residency programs, subsidized rental program, as well as performances. We are very excited about this project, which we perceive as an opportunity for us to evolve as a company, and to (re-)connect to the community of dance makers and dance lovers in DUMBO, NYC and beyond.
Please consider making a contribution to our campaign so we can continue our WHITE WAVE programming and provide support to the most promising emerging dance makers. We hope you will be the one who can make this pivotal moment in our company's life a success. No amount is too small!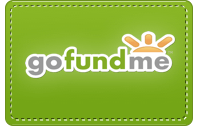 Your gift of $20, $50, $100, $500 or $1,000 will make all the difference in
• Creating masterful contemporary multi-media dance-theater pieces with WHITE WAVE Young Soon Kim Dance Company
• Providing low-cost rehearsal space to the resource-poor NYC dance community.
• Breaking down barriers for emerging dance creators, and providing them with a platform to showcase their work.
• Empowering children through the experience and practice of dance.
Mark Crosby, a long-time supporter of White Wave's puts it best when he states: "the mission to provide meaningful–and in some cases life changing– opportunities to hundreds of dance companies and thousands of dancers over the past 25 years is nothing short of a miraculous, ongoing achievement. Worthy of all our support."
Thank you in advance for your generosity. Let's do this together!
With warmest gratitude,
Young Soon Kim
Artistic Director